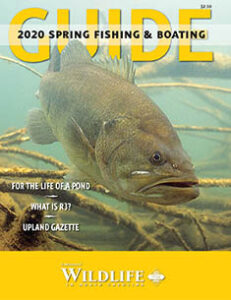 We are proud to announce our very own Cody Shuffler was featured in an article in the 2020 Spring Fishing and Boating Guide published by Wildlife of NC! Cody is our Fisheries Division Manager and a graduate of the Fisheries and Wildlife Biology Department at N.C. State.
As we trust you are all practicing social distancing, it is more important than ever to spend time outdoors enjoying your pond. Our experts will make sure your pond and ecosystem have the right combination for aquatic health and enjoyment while following CDC precautions to ensure the safety of your family. Our goal is to keep your pond beautiful and healthy for many years of enjoyment.
Contact us today for a free consultation. We will help you find the pond maintenance service that best suits the needs of your pond. We look forward to serving you!