Lake and Pond Management North Carolina and Beyond
Triangle Pond Management, LLC proudly provides a full range of lake and pond management services in Raleigh, Durham, Cary, Apex, Morrisville, and the surrounding areas. We have years of experience assisting homeowners and commercial property owners with everything from pond maintenance to BMP/SCM annual certification and repair — put our team to work for you!
Our experts can handle all of your aquatic residential and commercial needs, including Raleigh, NC water garden construction, lake and pond maintenance, vegetation control of algae and weeds, installation of floating fountains and aerators, fish stocking, pier and dock construction and more.
We are also proud to provide comprehensive wildlife management services ranging from consultations, forestry mulching and site clearing, installation of food plots, and waterfowl management.
Our Services
STORMWATER
MANAGEMENT
Stormwater management services we provide our clients include routine maintenance, compliance repairs, annual inspection services, temporary basin conversion, littoral shelf planting, and much more.
LAKE & POND
SERVICES
Our lake and pond services include routine maintenance, nuisance vegetation control, fisheries management, pond profiles, dock and pier construction, fountains, and aeration.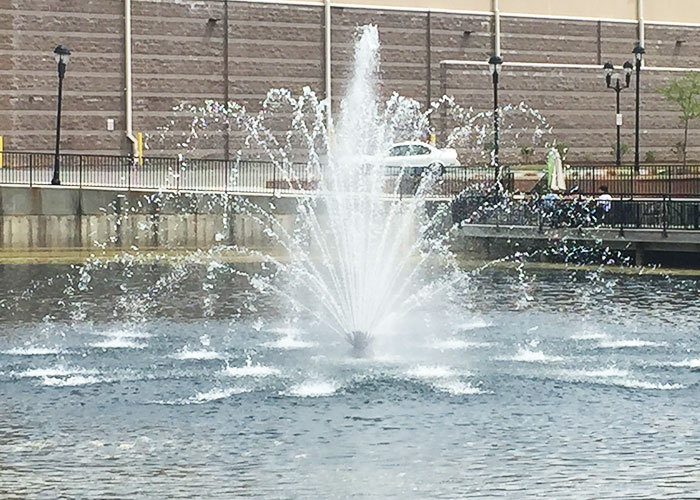 FOUNTAINS &
AERATION
We provide display fountains, surface aerators, and diffused aeration systems. Our expert staff is trained and certified to diagnose and repair the major fountain and aeration brands.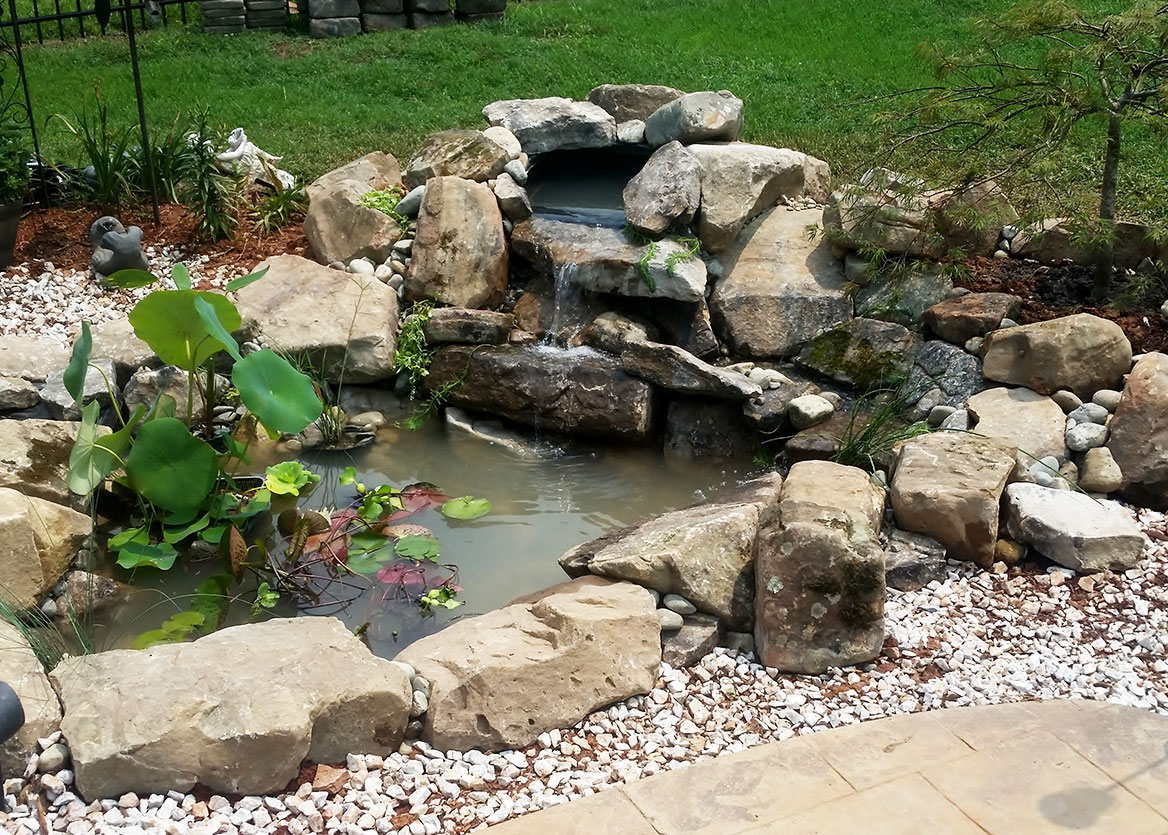 WATER GARDENS &
KOI PONDS
Our water garden and koi pond services include design, construction, maintenance, repair, and koi and goldfish sales.
LAND AND WILDLIFE
MANAGEMENT
Our land and wildlife management services include forestry mulching and site clearing, the installation of food plots, waterfowl management, and wildlife consulting.
RETAIL
STORE
Our shop offers a wide variety of products and repair services that can help your pond and water garden thrive for years to come.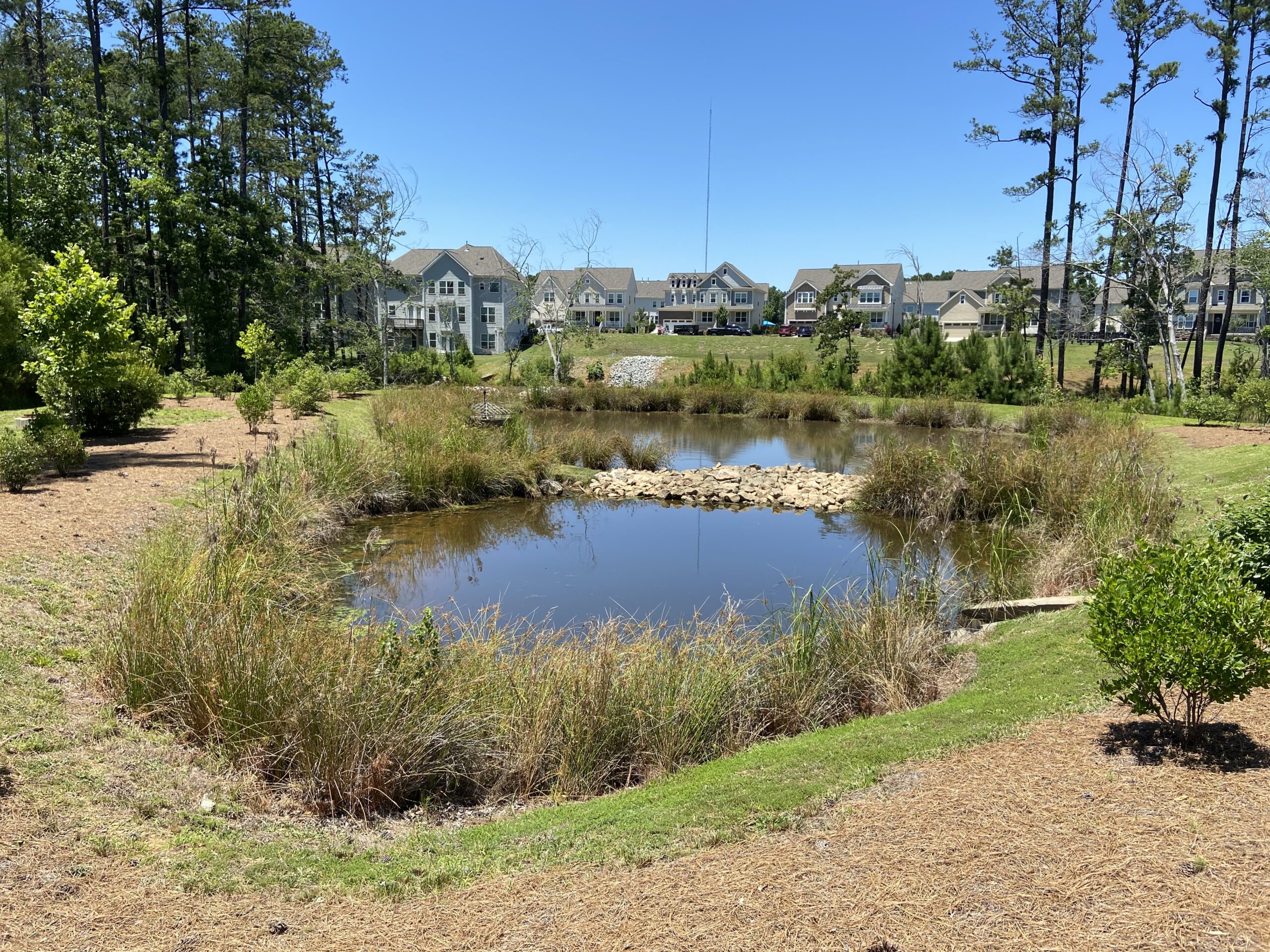 Raleigh, NC Retention Pond & Stormwater Control Measures (SCM) and BMP Services
HOAs, home builders, developers and municipal property managers also look to Triangle Pond Management for Raleigh, NC Stormwater Control Measures SCM and BMP assistance. Our staff is fully equipped with the knowledge and tools to ensure your retention pond or other BMP complies with all federal, state and local regulations and guidelines — let us take care of the slope mowing, water testing, aquatic weeds, algae, and more.
Reach out to Triangle Pond Management in Raleigh, Cary, Greensboro, Durham, Chapel Hill, Apex, Wake Forest, Youngsville, Louisburg, Creedmoor, Wilmington, Charlotte and beyond. To request a consultation, fill out the form below, or call (919) 398-3221.